Early Concepts represent the first steps in understanding relationships and sexuality concepts.
We recommend testing core knowledge of concepts in the Foundation Games section before progressing to the Early Concepts lessons.
Early Concepts images and lesson plans align with Australian National Curriculum and the Western Australian mandated Health Curriculum.
Early Concepts included are:
Emotions
Relationships
Puberty
Menstruation
Masturbation
Sexual Intercourse
Public and Private
All lessons can be modified and personalised to accommodate individual learning needs.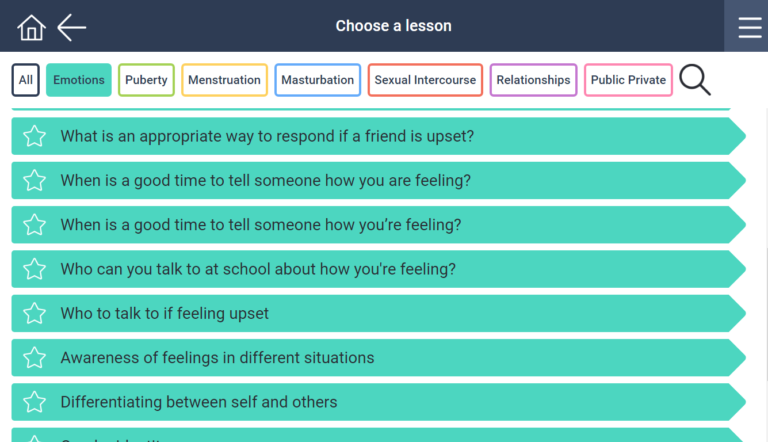 Early Concepts lesson plans are also available in the Kimberley Kriol version.