Going to Work Certificate
This certificate is to recognise learners who have successfully completed all of the SECCA App's Going to Work lessons.
Download the interactive certificate and print off or send as a digital certificate.
As with the entire SECCA App, the Going to Work content is to be used as a supported resource, meaning the learner is to be guided through the lessons with an educator or appropriate support person.
Upon completing the 'Going to Work' learning modules, it is expected that the learner will have gained the necessary knowledge applicable to transitioning into a workplace.
This certificate can then be used as a way to commemorate and recognise their achievement, as well as to show to employers. It is further recommended that the learner also complete relevant lessons and Journeys within the SECCA App to assist with appropriate skill development for the workplace.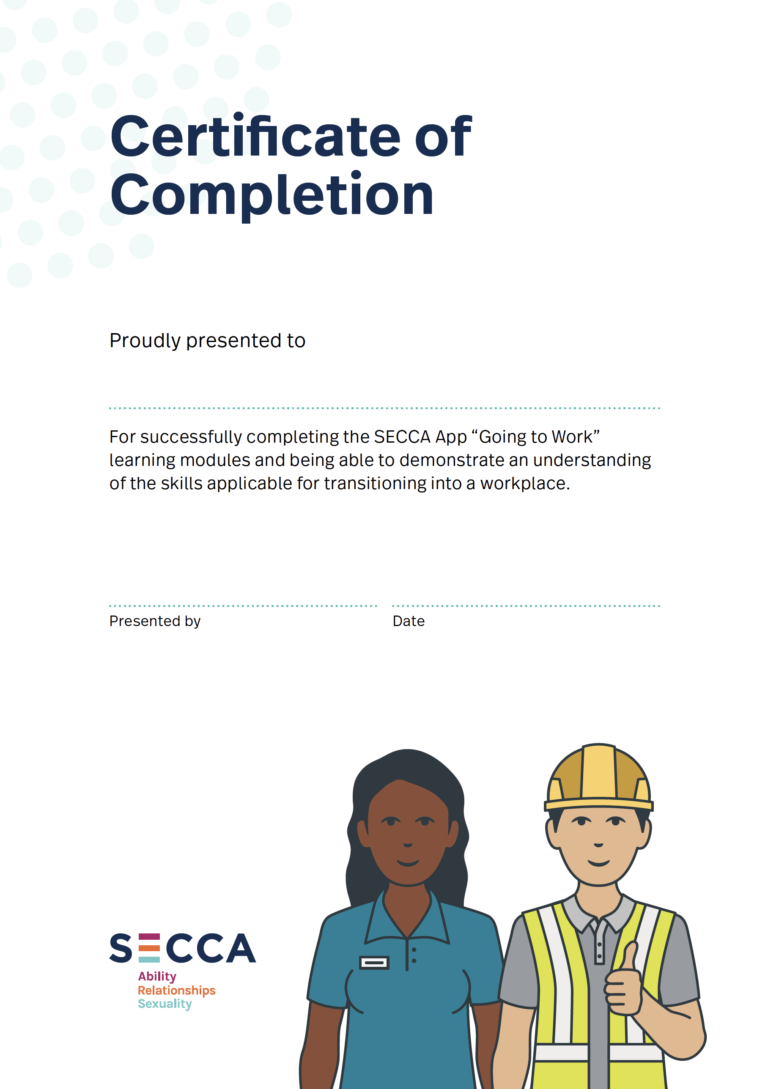 For more information on the App's Going to Work lessons or for help using the App, see our range of lesson plans here.