What are Advanced Concepts?
Advanced Concepts represent the next steps in understanding relationships and sexuality concepts.
These lessons can begin in the mid-adolescence and follow through the lifespan.
Advanced Concepts lessons focus on developing awareness and understanding in the following areas:
Emotions
Parenting
Health
Relationships
Introduction Topics
About You
Internet Safety
Going to Work
All lessons can be modified and personalised to accommodate individual learning needs.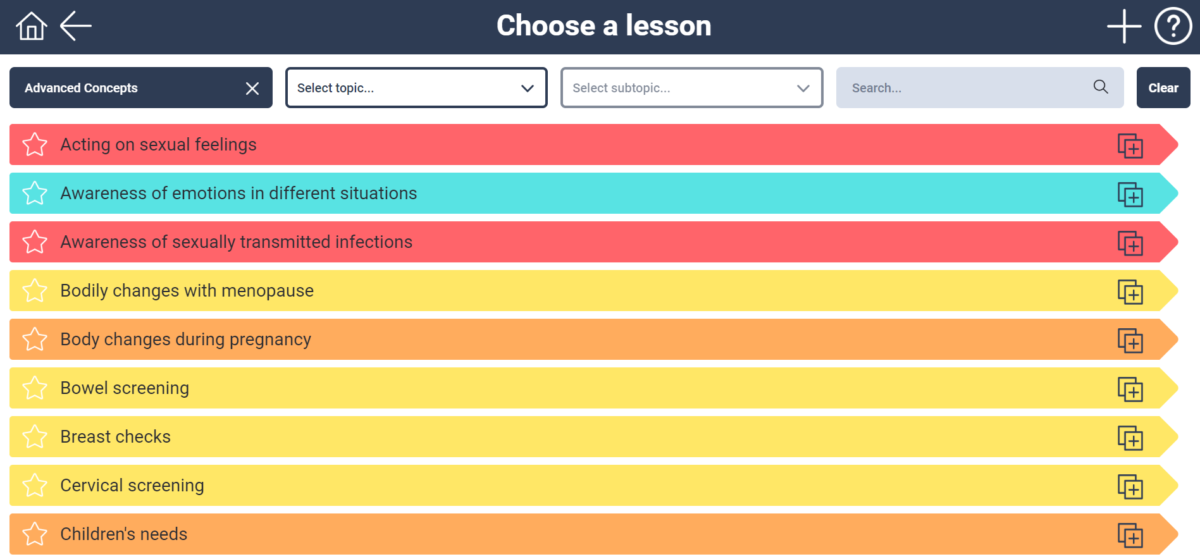 See Lesson Plans for tips and generalisations.