Who to talk to about periods?
Overview
This lesson uses reinforces the idea that menstruation is a private conversation topic and supports identification of at least two people your student/client/child can speak to about menstruation. You could also identify the people that we don't talk to about periods e.g. the bus driver, the shopkeeper, etc.
Foundation Knowledge for this lesson includes differentiation of male and female bodies; awareness of age and body differences between babies, children, adolescents, and adults; receptive identification of vagina; public and private body parts; receptive identification of sanitary pads, bin, toilet, and underpants; receptive identification of blood.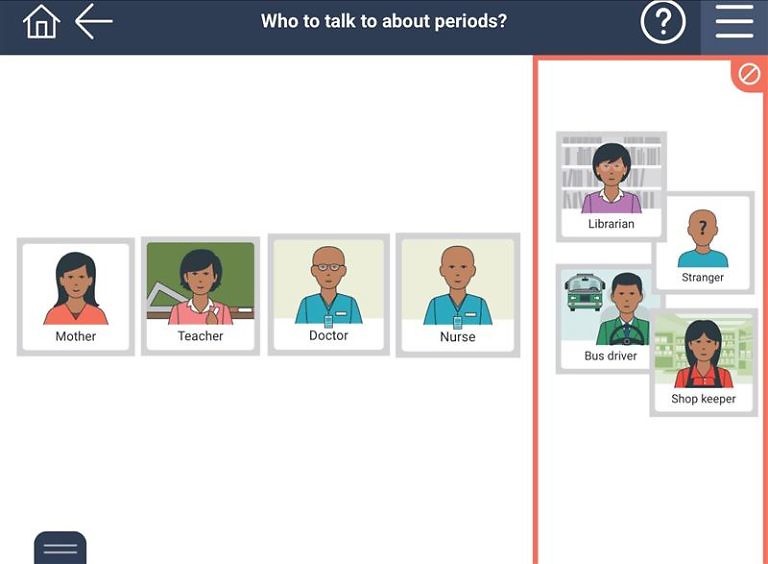 Generalisation ideas:
Customise:  take photos of trusted adults who are comfortable talking with your student about periods, as well as people they may know and have a good relationship with but would not be appropriate to talk with about periods.
Public and Private reinforcement:  Include a period image in a lesson about public and private talk topics.