Who can you talk to about how you are feeling?
Overview
This lesson aims to provide concrete understanding of who a student can talk to or go to when wanting to express different emotions.
Foundation Knowledge for this lesson includes identification of at least one emotion in themselves or others, ability to differentiate between self and others, and awareness of body parts used in expressing emotions.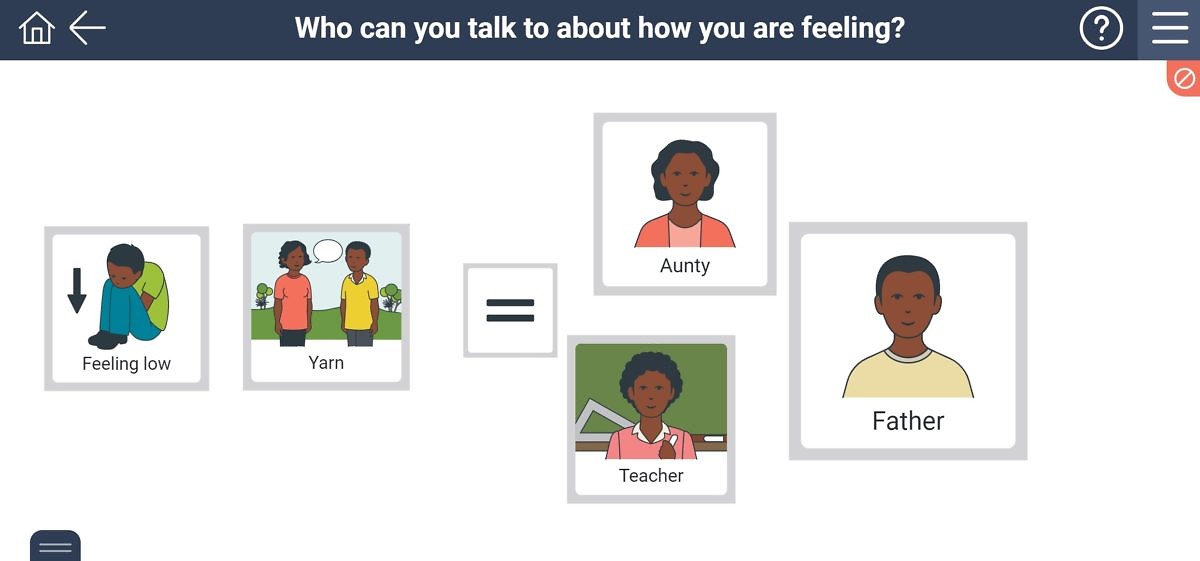 Generalisation Ideas
Personalising:  Take photos of appropriate and inappropriate people in your student's life who they can go to talk about how they're feeling and add the images to a customised lesson.
Sorting:  People it's appropriate to speak to and people it's inappropriate to speak to (e.g. the bus driver, a young child);  feelings that you share with anyone vs feelings you keep private and only tell trusted people.
Learning opportunities:  Looking out for times when your student looks like they need to talk to someone (e.g. hey, you look sad, you can talk to Mrs Smith about that)