Overview
This lesson helps students identify appropriate places to change their pads.
Foundation Knowledge for this lesson includes differentiation of male and female bodies; awareness of age and body differences between babies, children, adolescents, and adults; receptive identification of vagina; public and private body parts; receptive identification of sanitary pads, bin, toilet, and underpants; receptive identification of blood.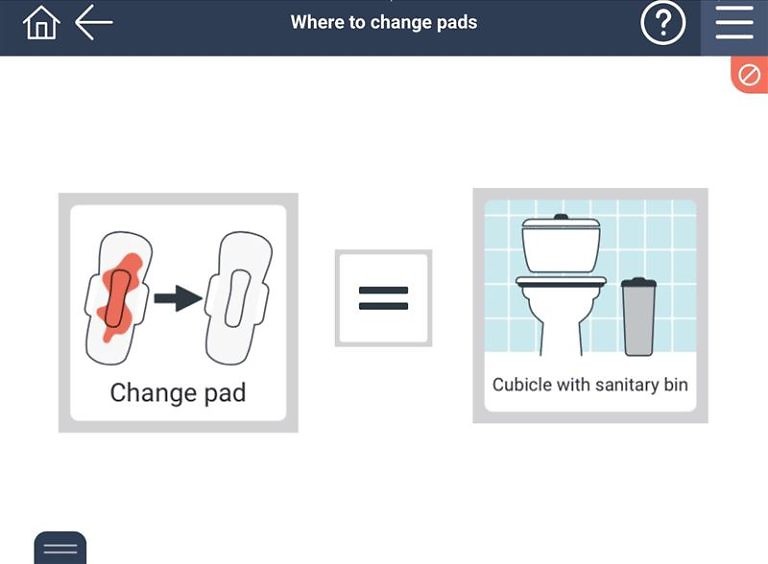 Generalisation ideas:
Customise:  take photos of the places your student can change pads at home, school, work, or other places they regularly visit.  Create their own lesson with these images.
Community visits:  go to places in the community and locate suitable toilets for where you would change a pad if you needed to while out.
Sorting:  places you can and can't change pads e.g. bathroom, toilet vs loungeroom, bedroom
Flipsides:  what should you do if there are no toilets with sanitary bins?  What if you change pads in an inappropriate place?
Social stories:  Create a story about appropriate places to change pads.  You could include privacy behaviours such as shutting the door, cleaning up any mess, and correct disposal of soiled pads.
Who to talk to about periods?  Identify trusted people to go to if support is needed.