Overview
This lesson aims to develop an understanding of menstruation.
Foundation Knowledge for this lesson includes differentiation of male and female bodies; awareness of age and body differences between babies, children, adolescents, and adults; receptive identification of vagina; public and private body parts; receptive identification of sanitary pads, bin, toilet, and underpants; receptive identification of blood.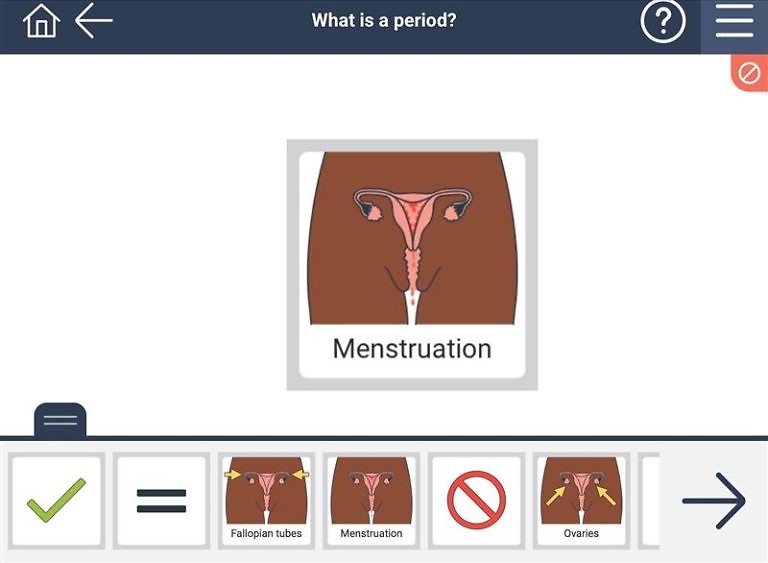 Generalisation ideas:
Knowledge extension:  talk through the process of the menstrual cycle, the reasons for it, ways of managing periods, the role of hormones, fertility, etc.
Address any worry or anxiety about periods.
Present alongside other lessons:  such as who has periods, signs of menstruation beginning, changes in puberty, feelings and behaviours experienced during a menstrual cycle.