Overview
This lesson helps support understanding of what it means to be 'going through menopause' or being 'perimenopausal'.
It is recommended that this lesson be presented alongside 'Bodily changes during menopause' and 'Choices during menopause'.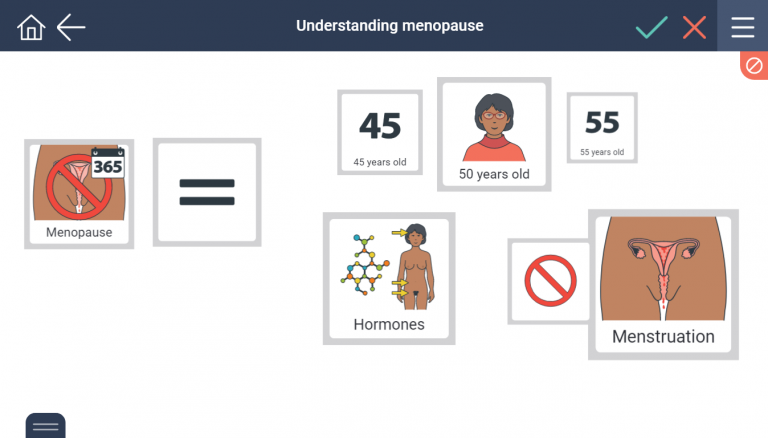 Conversations: this is an abstract concept as it is very individual to each woman and varies a great deal over time.  Talk often in a casual manner whenever opportunities arise about changes that might be experienced during menopause.
Consequences:  who can you talk to about menopause?
Flipside: what if you are not comfortable with menopausal symptoms?