Overview
This lesson supports understanding of what it means to give and receive consent, and the conditions under which consent can be given or obtained.  This lesson could be extended to include feelings to support developing an awareness of how it feels when something is ok and when something is not ok.  The concept of consent can be taught to kindergarten aged children as feelings of 'this is ok for me' and 'this is not ok for me'.  As a starting point for children with limited verbal abilities you can create situations where students can demonstrate their preference for example an 'I don't want it' preference means the stimulus is taken away while 'I want it' preference means the stimulus is given.
Foundation knowledge includes differentiation between babies, children, teenagers, and adults; public and private concepts; and awareness of basic emotions.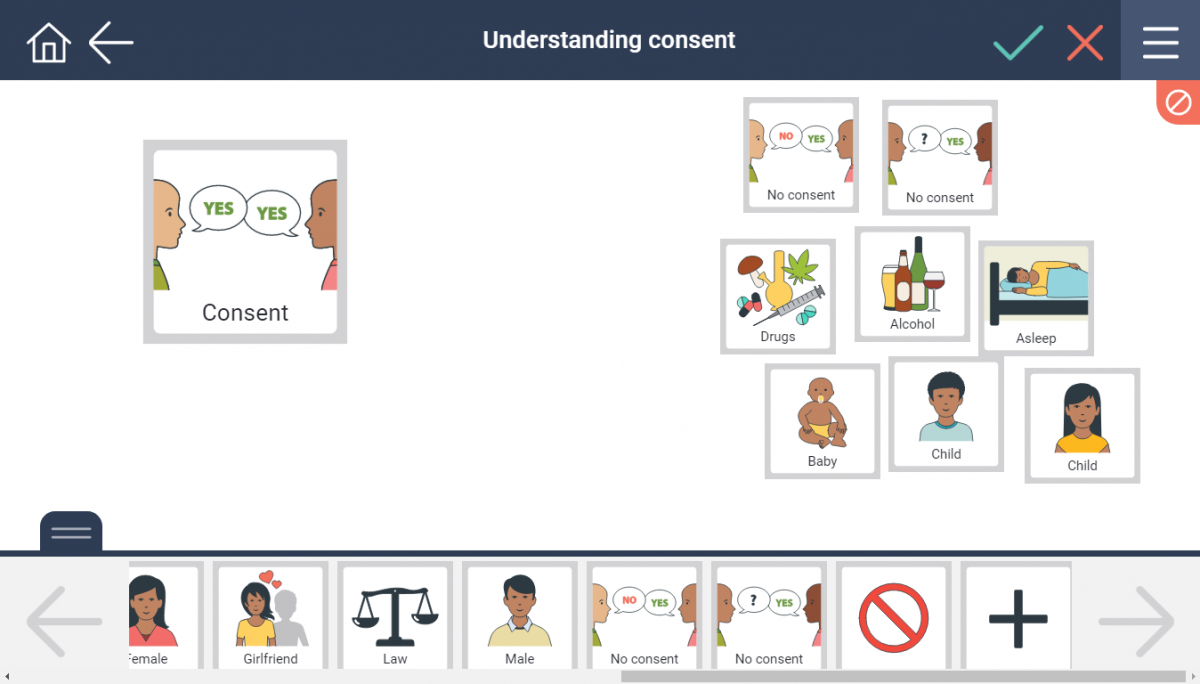 Generalisation Ideas
Sorting feelings:  how it feels to give consent vs how it feels when you don't give consent; how someone would look when they give consent vs how they would look if they are not consenting
Rules: introducing local laws regarding consent and sexual behaviour
Role playing:  using a toy to be passed around, students state whether they consent to holding the toy or not, respect for their decision is modelled.
Questions to ask older students: What is consent?; Who can't give consent?; Who can give consent?; What if there is no consent?; What if someone says no to sex? When do you give consent? Why do people have to consent to sex? How do you know if someone gives consent?; How old do you have to be to have sex?; and Withdrawing consent during a sexual interaction.
Consequences:  What happens if you do something without the other person's consent?  What happens if someone does something to you without your consent?
Flipside: What should you do if you don't give consent?  How could you withdraw consent?