Differentiating between self and others
Overview
This lesson is a foundation level exercise to ensure that students are aware of themselves versus others.
Use the customised photograph function to create a lesson for each individual that has their own images in it to support sorting pictures of 'me' vs 'not me'.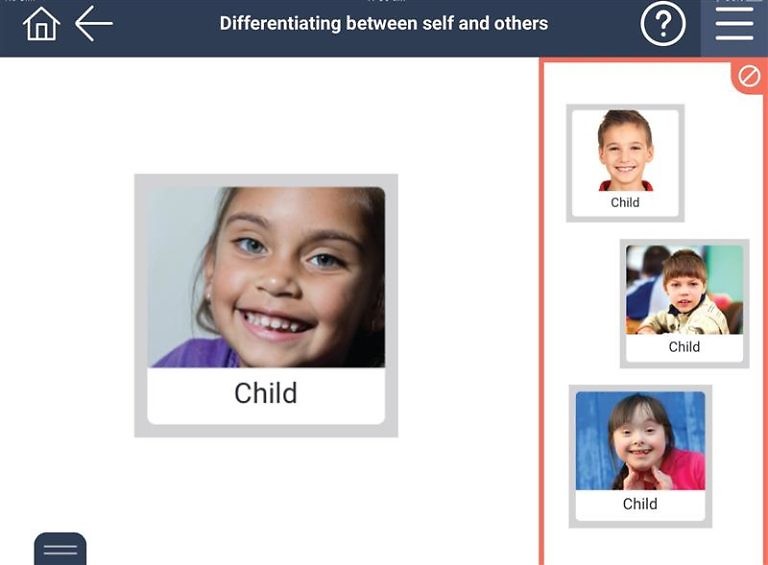 Generalisation ideas
Photo albums:  create an album of familiar people and ask your student to find themselves.  You could also use group images with your student and ask them to find themselves.
Language development tasks:  use visuals to support understanding of personal pronouns such as I/me/mine vs you/them/your
Find your name tasks:  at the beginning of each session lay out a selection of name tags with photos of students and have your student find their own and place it on a special space.