Awareness of appropriate appearance for meeting people
Overview
This lesson supports the development of daily living skills to encourage hygiene practices, self-care, and grooming which are essential for health and social development opportunities.  The images included can be used to bring awareness to reasons why hygiene and grooming is important in social interactions.
Foundation Knowledge for this lesson includes differentiation of male and female bodies; awareness of body parts; understanding of private and public behaviours and body parts.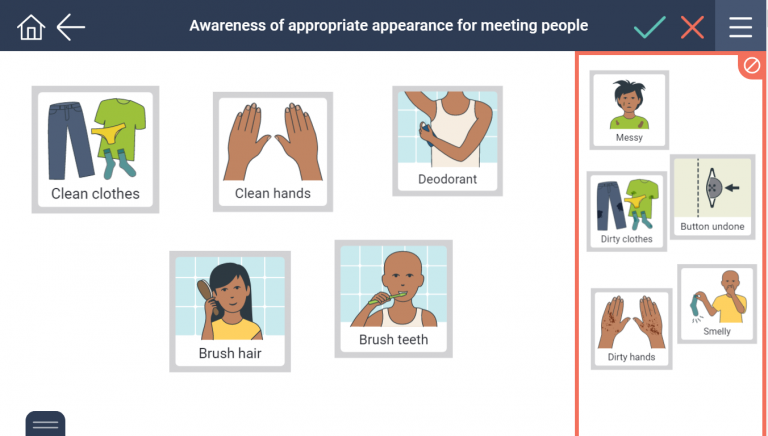 Sequencing:  creating a visual sequence to support grooming and hygiene at different times of the day
Role playing:  use sample bags of toiletries to role play grooming and hygiene; practicing gross and fine motor movements needed to support independent grooming.
Shopping trip: to identify choices and select preferred scents and products
Finding visual images in magazines or online to collage well-groomed vs not well-groomed
Spa sessions:  To demonstrate and teach nail grooming, make up application, hair styling.
Consequences: How do people react to you when you look your best?
Flipsides:  How do people react to people who are smelly/dirty?