Sexuality and Relationships
Pre-order your resource pack by June 30 and save $100, plus get free shipping anywhere in Australia.
SECCA's new Sexuality and Relationships Concepts Resource is for teachers, health professionals or therapists working with people of all ages and abilities.
This valuable resource includes over 600 illustrated cards addressing early and advanced sexuality and relationships concepts. Use the cards with the pop out double-sided board that comes in a convenient carry bag.
Pre-order now for delivery in September 2018.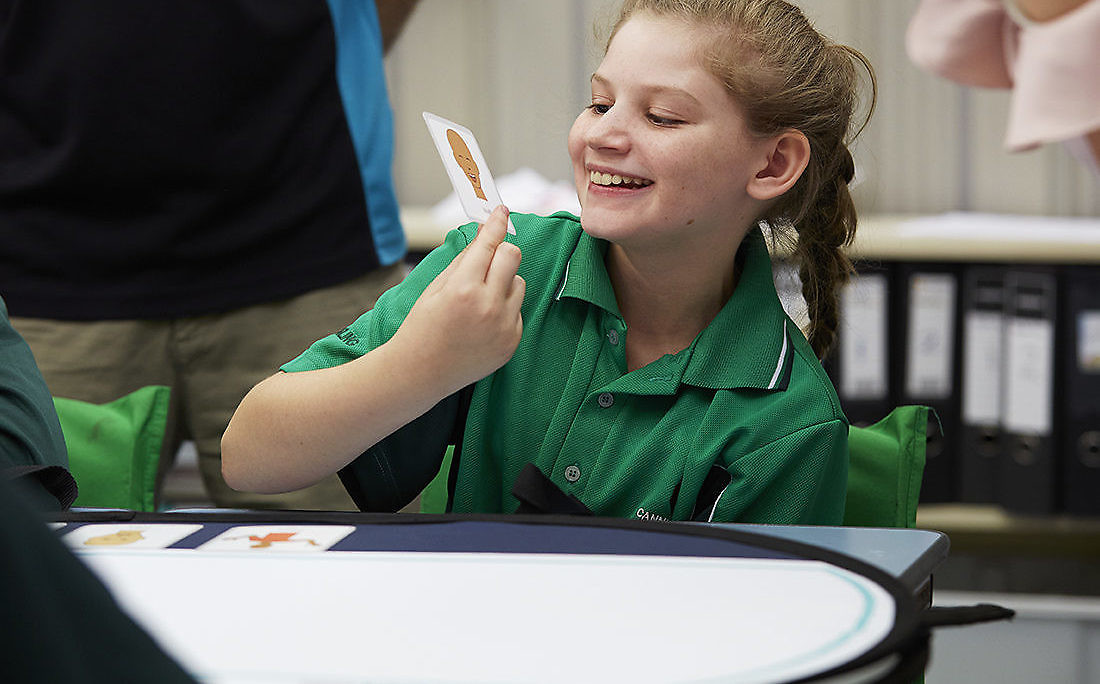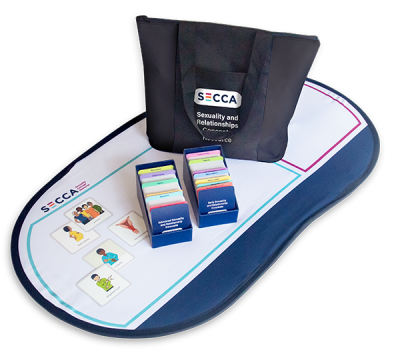 FULL SET
Early and Advanced Concepts 

Pre-order for $899
Normal price $999

The full Sexuality and Relationships Concept Resource comes with over 600 illustrated cards in two protective hardcover boxes, plus a double-sided board and carry bag. Concepts include sexual intercourse, masturbation, menstruation, relationships, puberty, public private, pregnancy, menopause and health, plus many more. This comprehensive resource is useful for teachers, health professionals and therapists.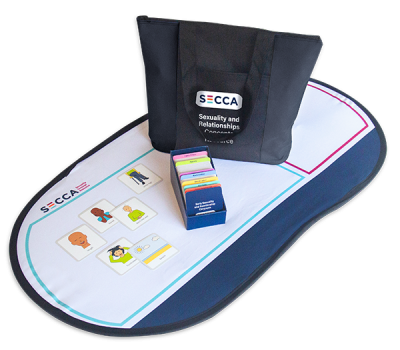 HALF SET
Early Concepts 

Pre-order for $699
Normal price $799

The resource is available with the Early Concepts card set only, featuring over 300 illustrated cards in a protective hardcover box, plus the double-sided board and carry bag. Concepts include sexual intercourse, emotions, relationships, masturbation, menstruation, puberty and public private. This set is perfect for both mainstream and special needs primary school education.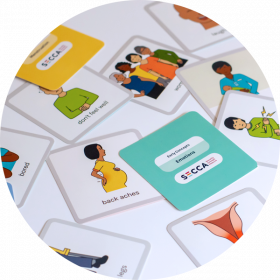 Card Packs
The card packs feature a diverse collection of illustrations that are representative of all people across the spectrum of culture, sexuality, family and gender.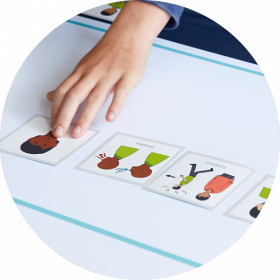 Pop-out Board
The double-sided board is made from lightweight materials and pops up and folds away within seconds. One side features the "no" box and the other features a full-width area for cards.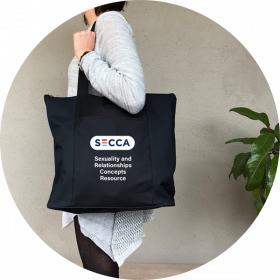 Carry Bag
A lightweight polyester carry bag with handles and zip closure fits the board and both card sets for easy storage and transportation.
The SECCA App

The SECCA App is a free, easy-to-use digital adaption of the physical resource. It can be used alongside the Sexuality and Relationships Concepts Resource to support teaching and assessing relationships and sexuality concepts at any age. It can be used across a variety of sectors including education, health care, social skills development, and justice.
When will the resource be ready?
We'll take pre-orders until 30 June 2018. We anticipate delivery to you in September 2018. We'll be in touch with details regarding delivery once pre-orders have closed. 
How much is shipping?
Shipping is free for pre-orders. We will ship the resource to the address you enter during PayPal checkout. Please make sure this address is correct.
Can I see the collection of cards included in the packs?
The collection of cards can be viewed within the SECCA App. Sign up at app.secca.org.au and navigate to the lessons section. Create a new lesson and click the + sign to access the tile library. Note: only one of each illustration is included in the physical resource, whereas the App features each card in different skin tones.
I don't have PayPal. Can you send an invoice?
If your organisation or school requires an invoice for payment we are happy to generate one. Orders will be confirmed upon receipt of payment. Complete this order form to organise an invoice.
Pre-order your resource today or contact SECCA for more information on (08) 9420 7226.